BALANS
Balans Miami Beach is situated on Lincoln Rd., in south beach, set amongst the breezy palms and sub tropical plants in the historic art deco area.
The large bar stocks a comprehensive selection of wines, beers and spirits to complement the modern brasserie-café style menu.
1022 Lincoln Rd.
Miami Beach, FL 33139
305-534-9191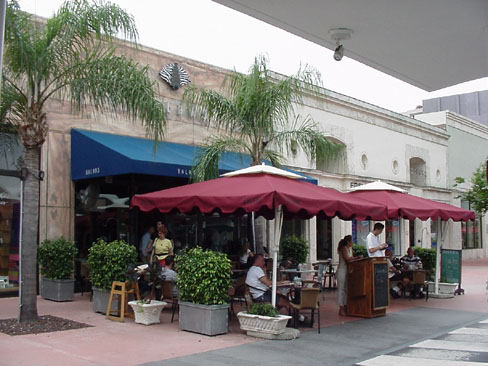 "This 'groovy' London import to south beach strikes 'a delicious Balans' with 'fresh and creative' 'light fare' like the signature lobster club ('a real treat') and outdoor seating that's ideal for 'people-watching' on Lincoln Rd.; it's a 'best-kept secret' for 'cool food at cool prices' and insiders tout the 'great breakfasts'."
http://www.balans.co.uk/miami.html