News Cafe
From Breakfast served 24 hours a day, to light sandwiches and snacks and entrees from the grill there is something for every taste.
800 OCEAN DR.
MIAMI BEACH FL 33139
305-538-6397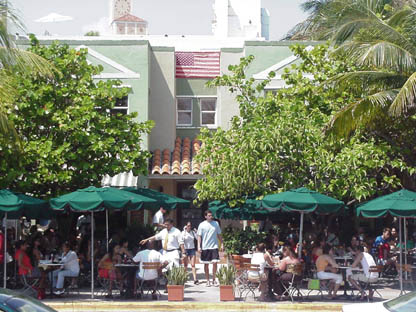 News Cafe is a cafe-restaurant, newsstand, and bookstore in Miami Beach, Florida. Since 1988 visitors to, South Florida have enjoyed the casual atmosphere of News Cafe.